WE SELL GARAGE DOOR PARTS TO THE PUBLIC IN THE WOODLANDS TX!
COVID-19 UPDATE: We Are Open! Visit us today, OR call for discounted delivery!
Please Note: Due to COVID-19, Shipping May take an additional 5 -7 days due to the strain on parcel carriers.
Parts 4 Garage Doors is dedicated to the safety and well being of all of our customers, employees, and Houston community. 
*We Deliver to Missouri City 77459, 77489, 77071, 77477, 77545
JUST $30 ADDITIONAL!
Two Great Locations To Serve You
Open 8-4:30 M-F, 9-12:00 Sat   
11020 Katy Freeway #116
Houston TX, 77043
Call 832-834-3477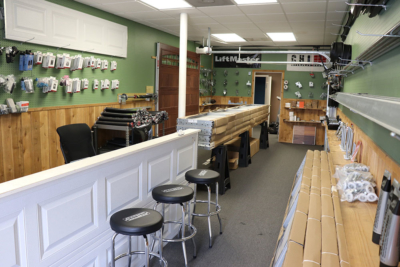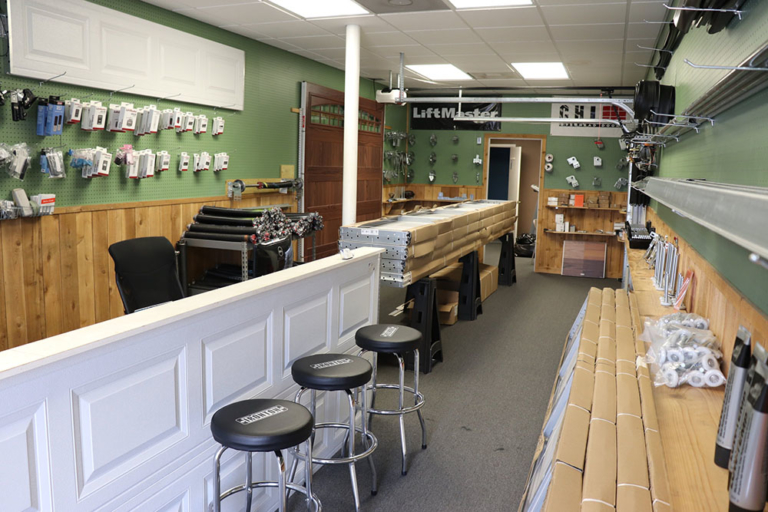 Temporarily By Appointment Only
16023 East Fwy #19
Channelview TX, 77530
Call 832-728-6540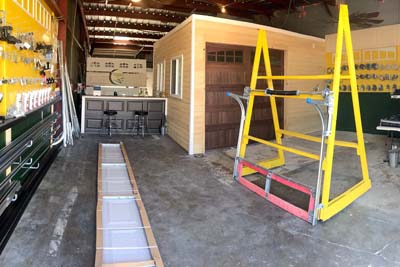 The Woodlands TX, Looking for Garage Door Parts?
Do you live in the Woodlands, TX and need to find parts to work on your garage door? Parts 4 Garage Doors are YOUR source for garage door parts for The Woodlands and Houston TX areas. We carry hundreds of parts in-stock at two locations to serve you, one in West Houston and if you work near the ship Channel, one in Channelview TX.
Experienced Garage Door Parts Staff
Our expert staff have spent years in garage door service industry.  Our highly experienced staff members at the Channelview  and West Houston stores are always more than willing to answer your every question, and to give you those pro tips that only come from years of experience. Repairing your garage door on your own is doable, but you need to know the right procedure and ways to do complete the task safely.  Being experts at servicing garage doors, our staff knows the right questions to ask you to help you get the right parts you need!  At Parts 4 Garage Doors it is our goal to create long term relationships and gain long term customers in The Woodlands area. 
Garage Door Spring Replacement DIY
A common garage door issue Woodlands residents come to us with is how to replace a broken garage door spring. A DIY'er can accomplish safely as long as they are willing to do a little research first to know how to do this correctly. Though it's not a complicated repair, it can be DANGEROUS. You really do have to know what you are doing in order to stay safe. Please read our recent blog post on "How to Install Garage Door Springs."  
In-Store Garage Repair Demos
If it's your first time installing a garage door spring- don't worry, we'll show you how it's done on one of our in-store demos. This is a FREE service that we do for anyone who asks. This is not a hassle, we enjoy doing it! We want to make sure that all of our customers are well informed and have complete understanding of how to perform garage door spring replacement safely.
Garage Doors, Door Panels, Struts, Track, Hardware, and Garage Door Opener Parts
 If you are a resident of The Woodlands, TX area and your garage door  is 20 years or older with multiple problems, it might be just cost-effective to purchase a new garage door and save yourself time and money. All our quality garage doors come with an assembly booklet and can be installed in 3 to 6 hours with a helper. Not ready to install a complete garage door on your own? 
If your garage door hardware and track are in good shape, then maybe just replacing the panels is what you need to give your home a refreshed look. We sell garage door panels by the set, and individually. Send us a couple pictures of your panel style to make sure the new ones are a proper match.
There are many times when your damaged door and/or panels can be repaired by adding strut bracing to the inside of the door. Pick up one or two struts from our store location, along with the self tapping screws for fastening, and you could have your door in La Port repaired pretty quickly. Each strut ads a few pounds of weight to the door, so add only where needed to straighten the door out.
We sell replacement garage door track so that you can make the repairs yourself and save. The garage door track can often get bent from car tires turning against it, or the garage door going crooked. There are two types of track: vertical and horizontal (overhead). Pick up what you need, or replace the entire track and ask about our "The Woodlands TX Package Discount."
When to Replace Garage Door Hardware
Your garage door hardware should be replaced if ever cracked, bent, or broken. Just like most things in life, if issues aren't handled when they are small then they will lead to much bigger issues. With garage doors, often deferred maintenance will lead to a situation that will cost 100's of dollars if not remedied quickly. Check out our recent blog post on "Garage Door Parts and Descriptions" to learn about various garage door hardware.
We sell garage door opener repair parts at our locations in West Houston and  Channelview. Visit us from The Woodlands TX area to pick up gears, sprockets, trolleys, capacitors, circuit boards, belts, safety sensors, and more. Bring in your broken part for us to match! Don't forget to unplug your opener unit before you do any work inside of the cover.
SPECIAL THE WOODLANDS TX OFFER-
Visit us anytime between now and the end of August and receive a FREE can of garage door spray lube by National Industries with any purchase. (Limit one per vehicle)
Need Help With Your Garage Door Repair?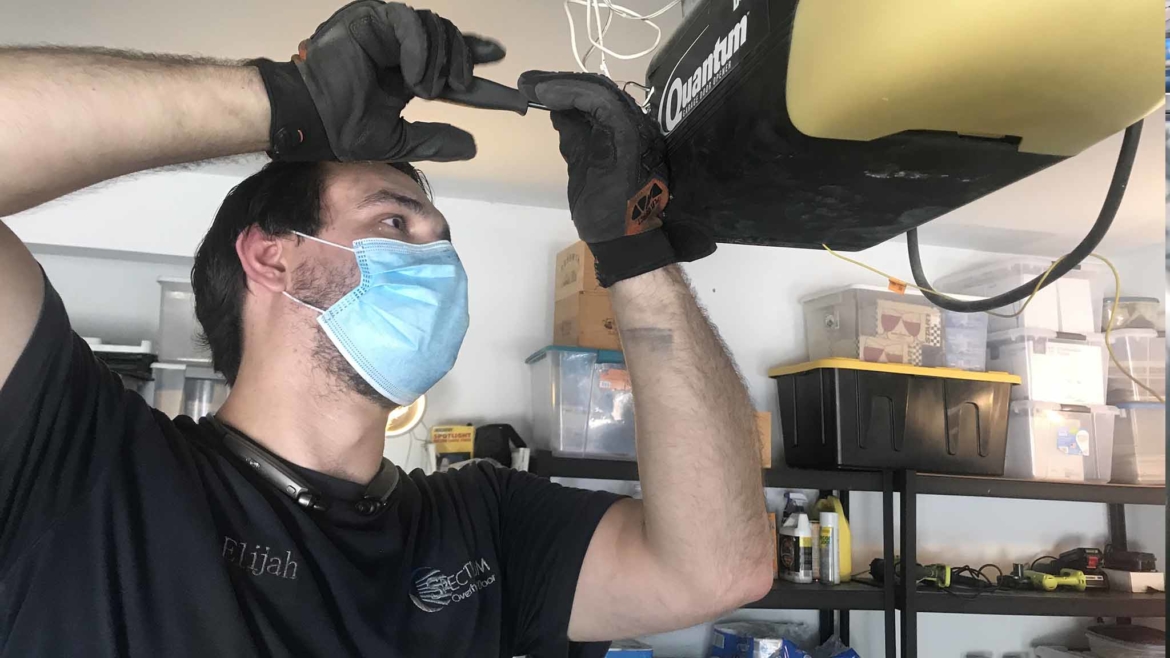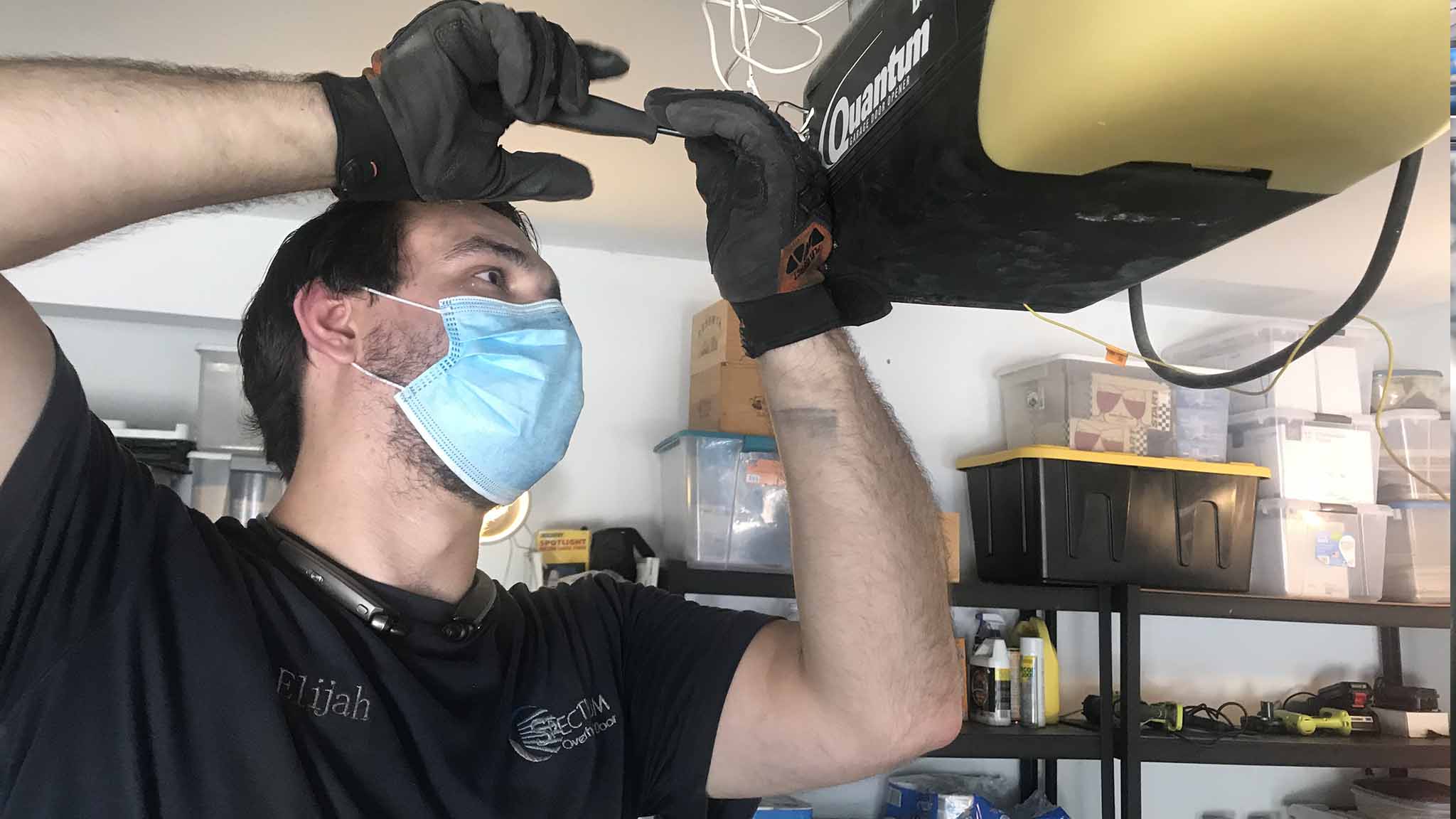 Spectrum Overhead Door LLC
If you are not ready to do the repairs yourself, or find yourself short on time, we recommend  our sister company Spectrum Overhead Door LLC. Spectrum Overhead Door LLC gives award winning garage door repair service to  The Woodlands area residents at a fair price with a FREE ESTIMATE. You can call their Office at 281-748-9542 .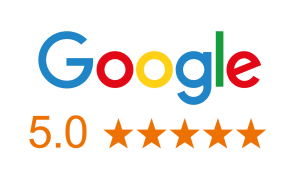 "Good service. Knowledgeable. Works hard to develop customers. Do this instead of those big boxes."
"Tremendous customer service."
Although our parts store is located in central Houston, many of our customers take a short drive from surrounding cities such as Memorial, Tomball, Cypress, Cy-Fair, Katy, Fulshear, Richmond, Sugar Land, Stafford, Missouri City, Pearland, League City, Pasadena, Bellaire, The Heights, Kingwood, Humble, Alief, Spring, and The Woodlands.
​​